On the heels of a record-setting 2020, fintech NYCE is joining forces with media mogul Danny Cortenraede to launch NYCE's tech-powered real estate fund NYCE IMPACT.
Built around a mission to create 100,000 first-time Millennial and Gen Z investors, NYCE IMPACT will manage NYCE's existing $500M+ real estate development pipeline via NYCE's app.
Founded by real estate influencer Philip Michael and FC Barcelona striker Martin Braithwaite, the "Robinhood of real estate" fintech recently became the fastest company to sell $1M in real estate shares through two different raises on Wefunder and Republic.
A digital media mogul, Cortenraede is the Managing Partner of Wannahaves, a leading digital agency powered by its platform 433. With 44M+ followers across its digital assets, 433's the biggest soccer community online, according to Forbes, generating a whopping 5B+ views per month.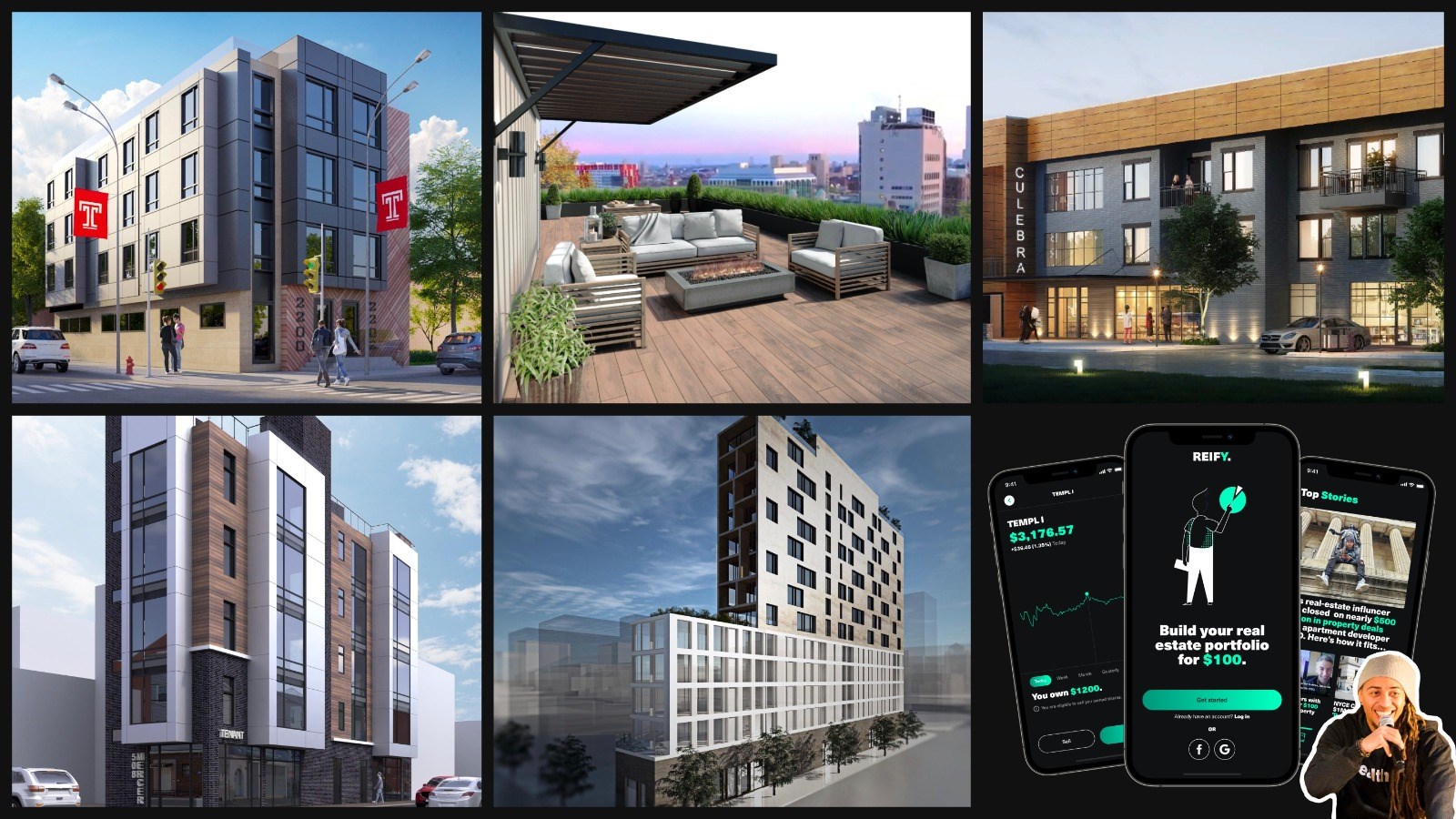 In addition, Cortenraede is CEO of InStudio Ventures, an early-stage seed fund which invests in esports and sports tech, leveraging a value-add strategy and a high-powered network.
NYCE recently launched its invite-only community TRIBE.™, a wealth-hacking collective where first-time investors network with self-made millionaires, seasoned investors, and successful entrepreneurs.
Earmarked for a Q1 debut, Michael said the first investment offerings are expected to include a 327-unit complex in Texas, a Philadelphia project and a follow-up to NYCE's smart tech complex by Temple University that counts Chicago Bulls forward Wendell Carter in its investor line-up.
The trio said they'd be adding more stars to the community and the investor lineup.
About NYCE:
NYCE Group, Inc. is a New York-based fintech with a mission to help create 100,000 millionaires of color by 2030. An emerging leader in real estate crowdfunding, NYCE has $250M in assets under management and recently became the fastest Reg. CF. company to sell $1M in micro-shares. Since its 2020 launch, NYCE has helped create over 2000 first-time BIPOC investors. For more information, visit 100Kmillionaires.com.
About Danny Cortenraede:
Danny Cortenrade is a Dutch serial entrepreneur, investor and digital media pioneer. As CEO of InStudio Ventures, Cortenraede invests in early-stage startups in the sports tech space and real estate. As President/Managing Partner of Wannahaves.com/433, Cortenraede's helped build a global digital media juggernaut with over 44M+ followers, including superstars Cristiano Ronaldo and Kylian Mbappé. For more information, visit dannycortenraede.com.